Cancer incidence in Irish kidney transplant recipients
Collaborators & co-investigators:
Dr Finian Bannon, Northern Ireland Cancer Registry
Dr Peter Conlon, Beaumont Hospital, Dublin
Dr Anna Gavin, Northern Ireland Cancer Registry
Dr Peter Maxwell, Royal Victoria Hospital, Belfast
Funding source:
National Cancer Registry Ireland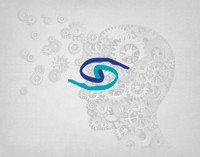 With the advent of immunosuppressive treatments, the number of people eligible for kidney transplant has increased in recent years, as have survival rates after transplantation among renal transplant recipients (RTRs). It is known that skin cancer rates are elevated among recipients. Therefore, in an ever-changing clinical environment, a method of monitoring skin cancer rates is required. Renal transplant recipient databases in both Northern Ireland (NI) and the Republic of Ireland (ROI) were linked to their respective cancer registries for diagnosis of non-melanoma skin cancer (NMSC), squamous cell carcinoma (SCC) of the skin, and basal cell carcinoma (BCC).
A modelling approaching has been adopted to estimate the age-specific trends in non-melanoma skin cancer rates that adjust appropriately for the changing recipient population over time, in terms of their sex and age structure, but also the length of time post-transplant, and background population incidence rates.
Related papers: