Pleural mesothelioma incidence and survival
Collaborators & co-investigators:
Department of Molecular Medicine, Royal College of Surgeons in Ireland, Education and Research Centre, Beaumont Hospital, Dublin 9
Funding source:
National Cancer Registry Ireland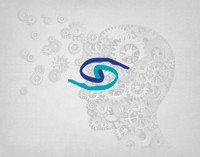 Malignant pleural mesothelioma (MPM) is a rare cancer most often associated with exposure to asbestos. This study assesses incidence and survival based on all MPM cases reported since the establishment of the National Cancer Registry of Ireland. World age-adjusted incidence rates have been calculated based on the 362 MPM diagnoses during 1994-2010, and survival has been assessed for all cases diagnosed 1994-2009 with adequate follow-up (n=330). Cox models of observed (all-cause) survival and equivalent generalized linear models of relative survival have been used to assess the effect of: gender; age at diagnosis; diagnosis cohort; region of residence; histological type; and tumour stage. Results of the analyses have been submitted for publication.
Related papers: