Economic impact of cancer in Ireland
Collaborators & co-investigators:
Dr Patricia Fitzpatrick, University College Dublin
Dr Kanika Kapur, University College Dublin
Dr Anthony Staines, University College Dublin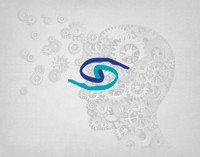 There is relatively little understanding of the economics of cancer in Ireland. Using colorectal cancer as a "model", this programme aims to better understand this issue. It has two major components: (1) estimation of the costs of colorectal cancer from a range of perspectives; and (2) evaluation of the cost-effectiveness of the options for prevention of colorectal cancer.
The first component involves estimating the costs of cancer for patients and their family members (informal caregivers), the health services, and society as whole. To estimate patient and caregiver costs, we undertook in-depth interviews with survivors and family members and, based on these, developed questionnaires to assess out-of-pocket costs and time foregone. The survivor survey was administered to colorectal cancer survivors identified from the National Cancer Registry. Caregivers were identified through participating survivors and invited to complete the family member survey. These questionnaires also collected information on health-related quality-of-life, utility, financial impact of cancer, and caregiver burden. Treatment data from the National Cancer Registry was supplemented by microcosting studies to estimate health service costs. Societal costs were estimated in terms of lost productivity due to cancer, using data from the survivor survey and the National Cancer Registry. Further work on productivity costs can be found here.
The second component involved an assessment of the cost-effectiveness of a range of options for a population-based colorectal cancer screening programme in Ireland: faecal occult blood testing, faecal immunochemical testing, and flexible sigmoidoscopy. More information about this work can be found here. This was supplemented by systematic reviews on other screening modalities, including faecal DNA testing and CT colongraphy.
Data collection for the study is complete; further papers are in preparation.
Related news: Related papers: