Enhanced Blood Cancer Outcomes Registry
Collaborators & co-investigators:
Health Services Research, Descriptive Epidemiology
Funding source:
Irish Cancer Society, Science Foundation Ireland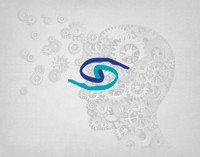 Due to an ageing and growing population, the number of blood cancer cases in Ireland and globally is due to rise. The Blood Cancer Network of Ireland (BCNI) is a national network of clinicians, scientist and through partnership with the National Cancer Registry Ireland (NCRI) and a number of Irish Institutions has initiated the establishment of an Enhanced Blood Cancer Outcomes Registry (EBCOR). In the past five years, new drugs have been developed for the treatment of blood cancer, however as novel agents are introduced either by clinical trials or to the clinic, they are likely to be used in combination with current standard treatment and require continuous modification and evaluation. One of the innovative aspects of this registry will be the merging of patient-reported outcomes and clinical data, and importantly the ability to follow-up patients. Currently the NCRI provides information about the number of people getting cancer, the type of cancer, their treatment and how many people are living with cancer in Ireland at any one time. However, there is a lack of data on best clinical care practice, patient-level cancer cost and the unmet needs of cancer survivors. The Enhanced Blood Cancer Outcomes Registry will be able to provide this information and has begun collecting extensive data on Acute Myeloid Leukaemia (AML) and Multiple Myeloma (MM). The team at the NCRI are working in collaboration with other clinical consultants in the development of five more blood cancer registries.