EUROCARE – European cancer survival comparisons
Collaborators & co-investigators:
Istituto Tumori, Milan, Italy
Other European cancer registries
Funding source:
National Cancer Registry Ireland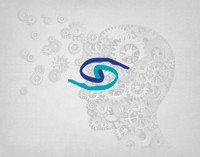 The EUROCARE project, led by the Istituto Tumori, Milan, has been under way for more than 20 years and aims to describe and explain geographical variation in cancer survival across Europe and encourage improvements in cancer care. The National Cancer Registry has previously contributed to EUROCARE-4, which updated analyses to the years 1995 onwards (Verdecchia et al. 2007 , Sant et al. 2009 ), and is also a contributor to the fifth phase of the project, EUROCARE-5. EUROCARE-5 includes cases diagnosed up to 2007. The results of EUROCARE-5 (De Angelis et al. 2013) show survival in Ireland for all cancers studied increased between 2000-2007. Survival in Ireland was poorer than the European average for most common cancers. The poorest survival relative to other countries was for cancers of the stomach, kidney and ovary. Survival was above the European average for prostate, melanoma and non-Hodgkin's lymphoma.
Related news: Related papers: