Hospital length-of-stay after cancer surgery
Funding source:
National Cancer Registry Ireland
Health Research Board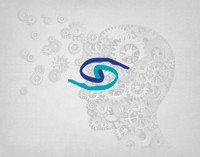 Surgery is the cornerstone of treatment for many cancers.  For several cancer sites, there have been major developments in surgery over the past decade. For example, in colorectal cancer these have included greater surgical specialization and wider use of laparoscopic procedures.  In prostate cancer, laproscopic and techniques are increasingly used and surgery may be robot assisted.  Hospital length-of-stay (LOS) following surgery is an indicator of health service efficiency. In some healthcare settings, there have been initiatives aimed at reducing LOS after cancer surgery, such as enhanced recovery programmes. These types of initiatives may confer advantages for patients, including faster recovery and fewer complications. One of the key concerns of attempts to reduce LOS, however, is that it may compromise patient safety and lead to increased readmissions.
We are undertaking a programme of work to investigate, for a range of cancer sites: (1) trends and predictors of LOS post-surgery and (2) associations between readmissions and LOS.  These population-based analyses involve use of cancer registrations and linked hospital in-patient episodes (HIPE).
Papers on colorectal, prostate and lung cancer have been published. Analyses of head & neck cancer, and other cancers, are underway.
Related news: Related papers: