International comparisons of breast cancer treatment and survival
Collaborators & co-investigators:
Leiden University Medical Centre, the Netherlands
Other European and US collaborators
Funding source:
National Cancer Registry Ireland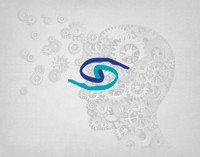 The first analysis in this group of related projects compared, for elderly female patients (>=65 years), locoregional (breast and axillary) surgery, the use of radiotherapy after breast-conserving  surgery, and survival between six European countries (The Netherlands, Switzerland, Ireland, Belgium, Germany, Portugal) and the USA for the period 1995-2005 (Kiderlen et al. 2012). The aim of the study was to contribute to guidance on treatment for an age-group not well represented in clinical trials of breast cancer treatment. A further analysis is examining both locoregional and systemic treatment (including chemotherapy and hormonal therapy) in breast cancer patients diagnosed at >=65 years of age, comparing The Netherlands and Ireland. Analysis is also underway to compare treatment and survival between a range of European countries for all age-groups, as a pilot study for the EURECCA (European Registration of Cancer Care) Breast project.
Related news: Related papers: