National audit of rectal cancer surgery 2007
Collaborators & co-investigators:
Prof Arnold Hill, Beaumont Hospital, Dublin
Prof Frank Keane, AMNCH Hospital, Dublin
Funding source:
National Cancer Control Programme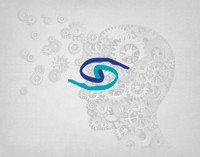 All colorectal cancer surgeons in Ireland took part in an audit of rectal cancer management based on an evidence-based instrument constructed by an expert committee. 581 (95%) of the 614 rectal cancers diagnosed in Ireland in 2007 were audited; 49 hospitals and 86 surgeons participated. A positive relationship between caseload and quality was seen for only a few measures, and more frequently for hospital than for surgeon caseload. The relationship between caseload and process of care was inconsistent, suggesting that these measures do not represent a single dimension of "quality". Survival at one year was negatively associated with hospital caseload; although the majority of measures of quality were associated with decreased hazard, this was not statistically significant.
"Quality of care" appears to be inconsistently influenced by surgeon and hospital caseload. Simple measures of outcome, such as survival, cannot represent the complexity of this relationship.
.
Related papers: