Factors influencing PSA testing among GPs
Funding source:
Irish College of General Practitioners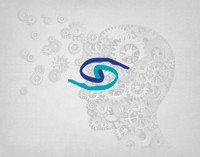 Prostate cancer is the most common cancer in men in Ireland. The incidence rate increased by 9% annually from 1994 to 2004, and, by 2008, Ireland had the highest prostate cancer incidence in Europe. Much of the trend in incidence is driven by widespread PSA testing. The rate of PSA testing increased by 23% annually between 1994 and 2004.  The majority of PSA tests are initiated in general practice. However, for GPs, the issue of "on whom and when" to undertake PSA testing is controversial and complex.
The aim of the study was to explore GPs' PSA testing practices and what influences these.  In-depth semi-structured telephone interviews were conducted with GPs. These covered issues around PSA testing, including: testing practices, attitudes towards testing, and discussions with men prior to PSA testing. GPs were also invited to discuss influences and information sources which they consulted regarding PSA testing, and were asked about their awareness and use of, and support for, guidelines and policy.  Data collection is complete and a paper is in preparation on the findings.
Related papers: