Cancer Trends 26 - Myeloproliferative Neoplasms and Myelodysplastic Syndromes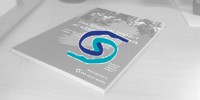 This report provides an overview of the incidence, treatment and survival for myeloproliferative neoplasms (MPN) and myelodysplastic syndromes (MDS) in Ireland.  These are categories of haematological malignancy that largely comprise conditions that, before about 2000, were not considered full malignancies but that are now recognised as such. MPNs are characterized by proliferation of one or more myeloid cell lineages, predominantly in the bone marrow. This results in increased numbers of normal granulocytes (granular white blood cells), erythrocytes (red blood cells) or platelets in peripheral blood. Myelodysplastic syndromes (MDS) are characterised by cytopenia (deficiency of one or more blood cell types), and dysplasia (abnormal development) in one or more of the major myeloid cell lines (blood cells derived from bone marrow). MDS are the most common precursors of leukaemia.
On average, 153 cases of MPN were diagnosed per year in Ireland during 1994-2012, or 124 cases if chronic myeloid leukaemias (CML) are excluded. The most common subtypes of MPN were chronic myeloproliferative disease of unspecified type, polycythaemia vera, essential thrombocythaemia and CML. MDS cases (mainly unspecified subtype and refractory anaemias) averaged 112 per year over the same period. Trends in MPN are unclear (some increase but not significant overall), while MDS showed a significant increase between 1994 and 2012. However, these trends may, in part, reflect under-diagnosis or under-registration in earlier years. Variation in diagnosis or registration of these conditions also complicates international comparisons of incidence of these conditions, and true geographic variation within Europe is not clear from published figures. Tumour-directed treatments for these diseases (excluding symptom-treating procedures) mainly involve chemotherapy or immunotherapy, but only a minority of patients had such treatment within the first year after diagnosis: 48% of MPN cases, 41% of MPN excluding CML cases, and only 16% of MDS cases, during 2006-2012. For some patients, treatment may not begin until later disease progression ('watchful waiting'). Five-year net survival was high for MPN (average 79% for cases diagnosed 2006-2011) but was much poorer for MDS (55% for 2006-2011). However, survival for both groups has improved in recent years.