Effectiveness of breast screening: interval cancers in BreastCheck
Collaborators & co-investigators:
BreastCheck - The national breast screening programme
Funding source:
National Cancer Registry Ireland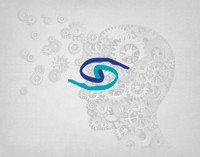 The ultimate aim of breast screening is the reduction of breast cancer mortality in the population. Any effects of screening on mortality are likely to take several years to accrue. In the meantime, examination of interval cancer rates – that is, the cancers diagnosed in women in the interval between screening rounds – can provide an early indication of programme quality and effectiveness.
BreastCheck commenced in Ireland in 2000 and was extended to the rest of the country in 2007.  BreastCheck routinely provide data to the National Cancer Registry on women who have attended for screening. The National Cancer Registry links this to their breast cancers records and uses this information to assess rates of interval cancers. These figures can be compared with those from other European population-based screening programmes.
Related papers: