Factors underlying differences and trends in PSA testing, biopsy and prostate cancer incidence in Ireland 1994-2003
Collaborators & co-investigators:
Dr Amanda Black, Queens University Belfast
Dr Anna Gavin, Northern Ireland Cancer Registry
Prof Liam Murray, Queens University Belfast
Funding source:
Health Research Board
Northern Ireland Research & Development Office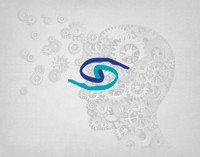 In the Republic of Ireland (RoI), prostate cancer incidence increased dramatically during 1994-2000, with the greatest rate of growth in men under 70. Incidence continued to rise in the RoI during 1994 to 2004 at 9% per annum. In Northern Ireland (NI), by contrast, incidence only began to rise in the period from 2001 to 2003. Mortality from prostate cancer did not change in either region over this time.
Prostate specific antigen (PSA) testing has been linked to increased incidence of prostate cancer in other countries. The use of PSA testing for prostate cancer detection is controversial. In the RoI there are no guidelines on PSA use. In NI, the UK National Screening Committee has recommended that PSA testing should not be used for prostate cancer screening, although an informed choice Prostate Cancer Risk Management Programme is in place.
The aim of this project was to investigate reasons for the differences in prostate cancer incidence rates in Northern Ireland and the Republic of Ireland. In particular, we explored whether there were (1) different frequencies and patterns in use of PSA tests and (2) different practices regarding referral for biopsy in the two areas.
The project involved collection of data on PSA tests and prostatic biopsies conducted in RoI during 1995 and 2005. 
The results of the analyses showed that PSA testing is widespread in both jurisdictions, but especially in RoI where around half of men aged 50 and older were estimated to have had a PSA test in 2005 alone. The more extensive use of PSA testing in the RoI compared to NI is likely to be, in part, a result of different attitudes of GPs and clinicians towards PSA testing. Rates of prostatic biopsies also rose in both jurisdictions. This trend more closely coincided with recent trends in prostate cancer incidence in both the RoI and NI.  Prostate cancer mortality rates began to decline before PSA testing became widespread; advances in treatment are the most likely explanation for these trends.
Related papers: