National Cancer Registry announces appointment of new Director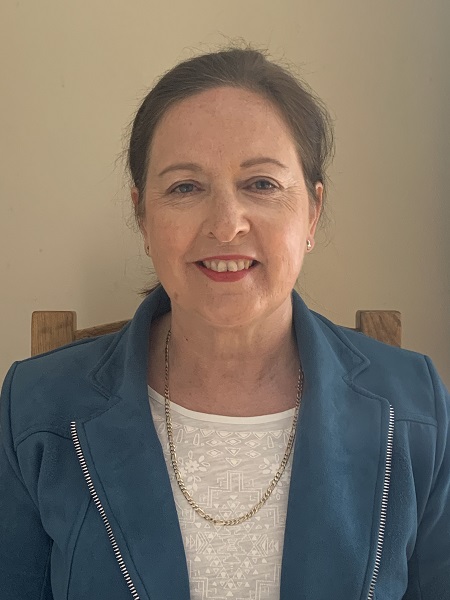 The National Cancer Registry Ireland in association with University College Cork, is pleased to announce that Professor Deirdre Murray has been appointed new Director. A Fellow of the Faculty of Public Health Medicine, Professor Murray assumed responsibility on June the 9th.
Professor Murray is a medical graduate of University College Cork (UCC), and has a Masters in Public Health from University College Dublin. She undertook her clinical training in Ireland and the UK and has almost two decades of experience as a Specialist in Public Health Medicine.  .
Welcoming Professor Murray to the Registry, Board Chair Dr. Jerome Coffey said that "Professor Murray brings both a very significant experience of managing large cancer datasets necessary to inform policy decisions and to inform service planning and a Public Health Medicine background. This combination is a great fit for the organization as it looks at the impact of COVID on cancer incidence and outcomes".
The Head of the College of Medicine and Health UCC, Professor Helen Whelton added;
"We are delighted with the appointment of Professor Deirdre Murray as Professor of Cancer Epidemiology in the School of Public Health at UCC and Director of the National Cancer Registry of Ireland. Cancer is a major public health issue in Ireland and the prevention and diagnosis of cancer together with the treatment and care for patients with cancer pose a significant challenge for our health service.  Cancer research is a strategic priority for the College of Medicine & Health and we look forward to working with Professor Murray in this exciting leadership role in cancer control in Ireland." 
Professor Murray has worked in the HSE's National Cancer Control Programme (NCCP) since its inception, is a founding member of its Executive Management team and she set up and led the NCCP's Cancer Intelligence function. She played a leading role in designing and developing the NCCP's monitoring system to oversee the implementation of key strategic decisions, supporting quality assurance of cancer services and service improvement across the eight cancer centres and their satellite treatment units. She is a trainer with the Faculty of Public Health Medicine and has a particular interest in health information and health services research, delivering research presentations to students at UCC, and to national and international conferences.

"The NCRI launched its three year Strategic Plan in Q3 last year", said Board Chair Dr. Jerome Coffey. "The three principal themes are capturing data, communicating information, and developing the organization. The additional challenges posed by the pandemic and the more recent cyberattack will require additional focus and the Board very much looks forward to working with Professor Murray on all of these issues."
"Since its inception, the NCRI has had a critical role in supporting the evolution of Irish cancer policy and the development of Irish cancer strategies", said Professor Murray. "It has provided a robust evidence base for policymakers, clinicians and managers engaged in cancer services development and patient safety initiatives as well as being an invaluable resource for cancer researchers.  I look forward to leading a dynamic team and together with our key partners, further leveraging the wealth of data that the NCRI possesses for the benefit of Irish cancer patients now and in the future".     
© National Cancer Registry 2023