Cancer in Ireland 2011: Annual Report of the National Cancer Registry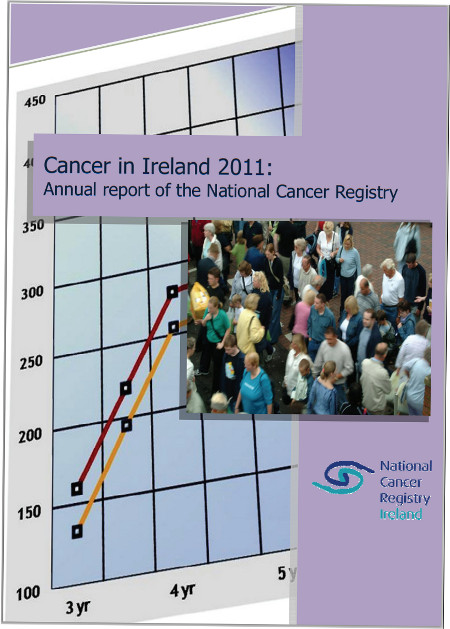 This annual statistical report for 2011 shows that the number of cancer cases diagnosed each year has risen by almost 50% since the mid 1990's and that over 90,000 people are now alive 15 years after their cancer diagnosis. The report estimates that in 2006, cancer cost 120,000 person-years of life, up from 99,000 in 1996.
An annual average of 29,745 cancer cases was registered during the three year period 2007-2009. This represents an increase of 12% from the annual average over the previous three year period (2004-2006) and is approximately 50% more cancers per year than in the mid 1990's when data on cancer in Ireland was first collected on a national basis.