Cancer trends 35 - Cervical cancer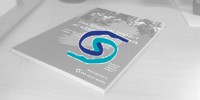 The latest trends report from the Registry has been published. It shows that while incidence rates for invasive cervical cancer increased by approximately +4% per year in the period 1999-2010, they have recently started to decline by almost -7% year, suggesting that the national screening programme CervicalCheck, initiated in late 2008, is having an effect on incidence.
The incidence rates of pre-carcinoma lesions, carcinoma in situ (cervical intraepithelial neoplasia grade 3 and adenocarcinoma in situ) showed increasing rates until fairly recently (2011) and are now showing signs of stabilising and potentially declining.
For invasive cervical cancer, incidence rates of adenocarcinoma continue to rise with an annual percentage change of just over +2% for the period 1994-2015. 
Mortality rates from cervical cancer have shown a slow decline since a peak in the early 1970s, with an annual percentage change of -0.6% in the period 1969-2013. Age-standardised five-year relative survival for this cancer was 61% for 2009-2013.