COVID-19 impact on cancer incidence in Ireland in 2021: a preliminary analysis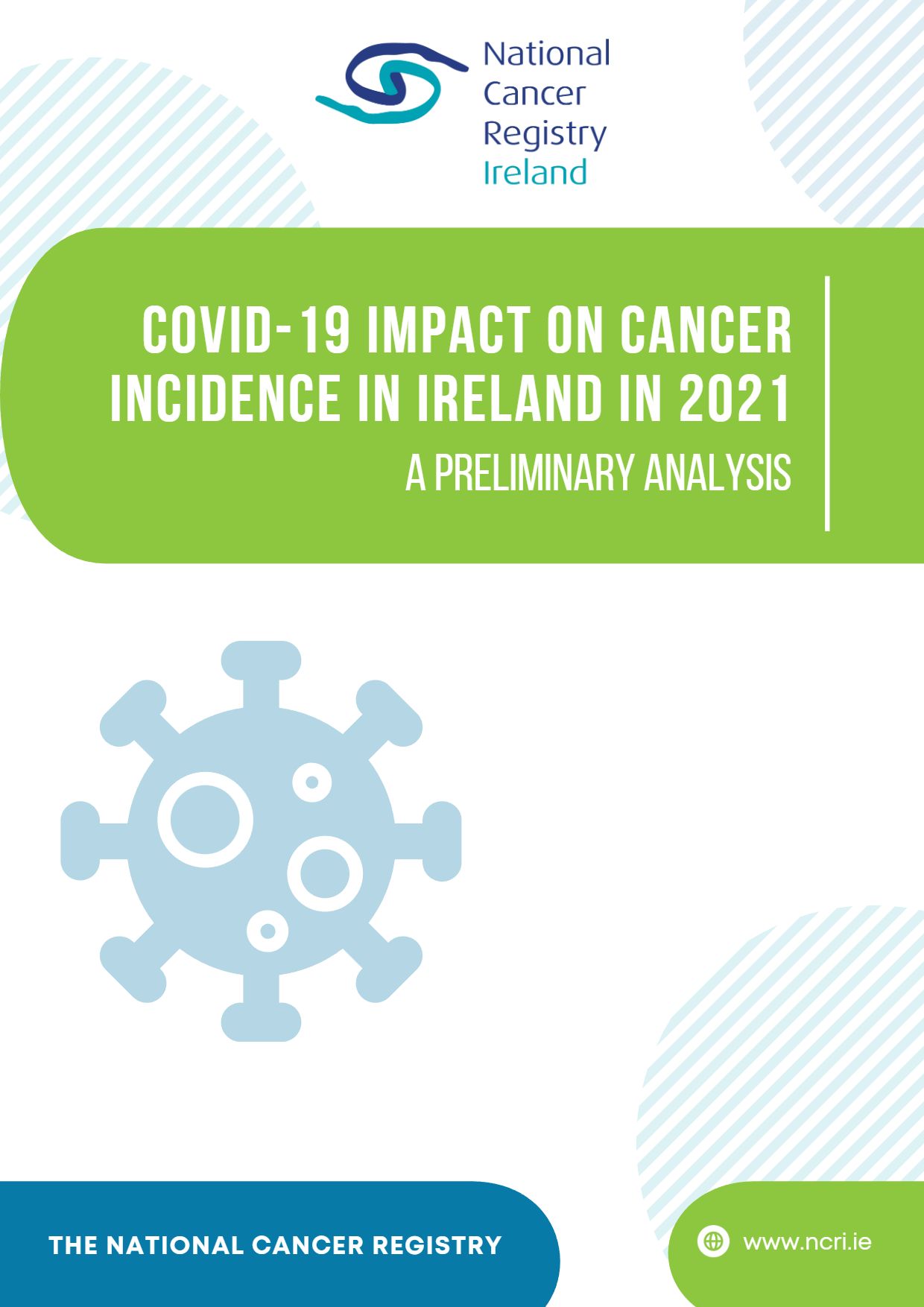 The findings in this report are based on registered and projected cancer cases in 2021, using data available in March 2023. 
NCRI expects to publish a more definitive update on 2021 case numbers later this year.
Key findings:
Preliminary data on the impact of the COVID-19 pandemic indicates that the number of cancer cases diagnosed in 2021 was down 1,665 cases or 6% lower than projected.
This is a smaller shortfall in diagnosis than the 10% observed in 2020.
Colorectal, female breast, and cervical cancer case numbers, which were notably impacted by the COVID-19 pandemic in 2020, returned to expected case numbers in 2021.
Liver, pancreatic and kidney cancers appear to have been most significantly impacted by the disruptions that occurred due to COVID-19.
The combined number of diagnosed cancers during 2020 and 2021 was down 4,320 cases or 8% lower than projected.
Further collaborative work is ongoing to assess the impacts of COVID-19 related disruption on cancer services and outcomes in Ireland.
This NCRI report, is an output of a research collaboration with the RCSI University of Medicine and Health Sciences, funded by the Irish Cancer Society.